WHIM C5
Regular price
Sale price
$ 1,599
Unit price
per
Sale
Sold out
Estimated delivery by March 2023. US Shipping only.
WHIM C5 is our go big in your own home canvas.
Big and proud of it. WHIM C5 is not afraid to stand out in any room with anything and everything you show on it. With our rich 4K capabilities and rotating wall mount for auto-orientation, you have full permission to flex your collection on a WHIM.
Suggested spaces: living room, master bedroom, dining room
The WHIM C5 Dimensions:
Width:
24.92 (in)
Height:
43.42 (in)
Depth:
0.53 (in)
Share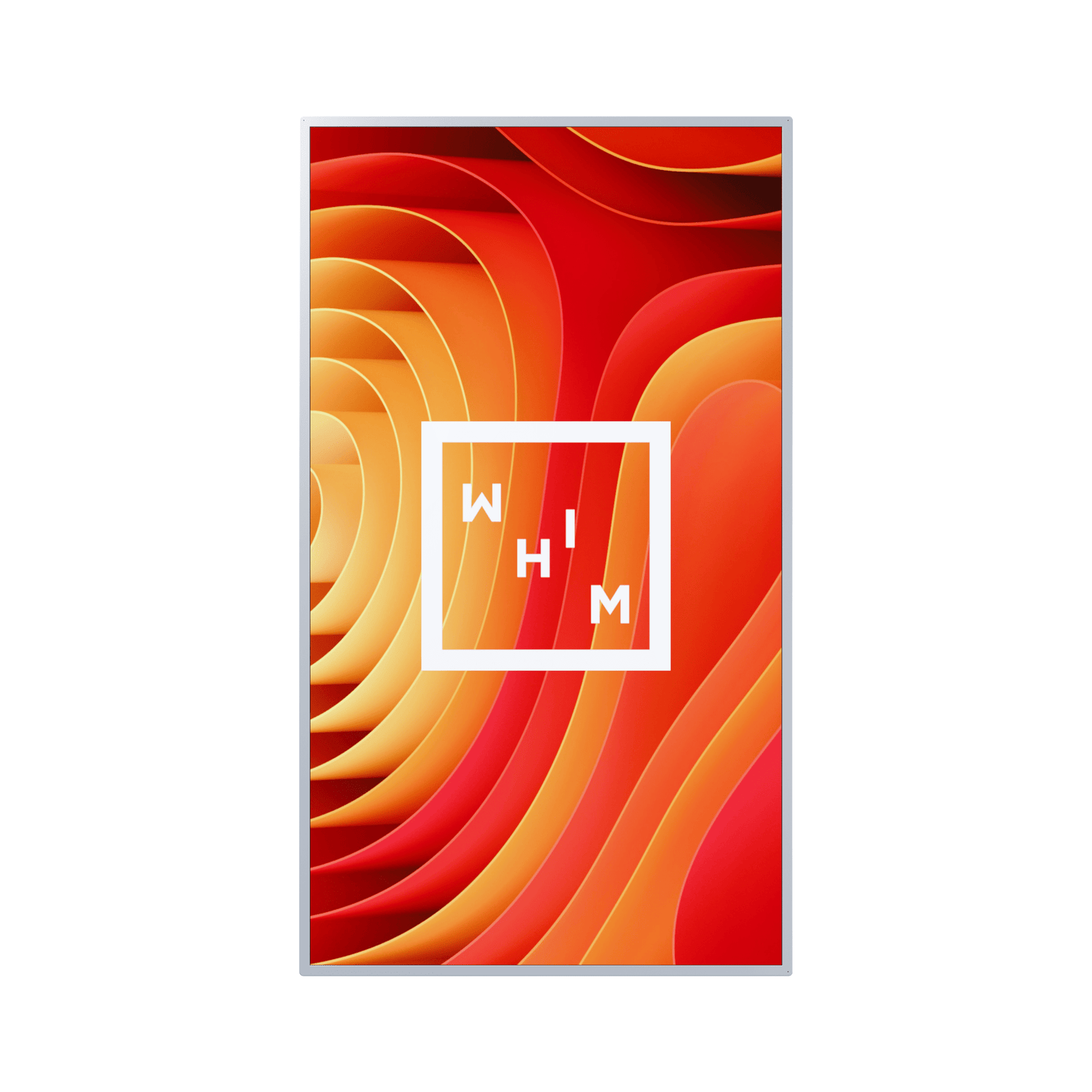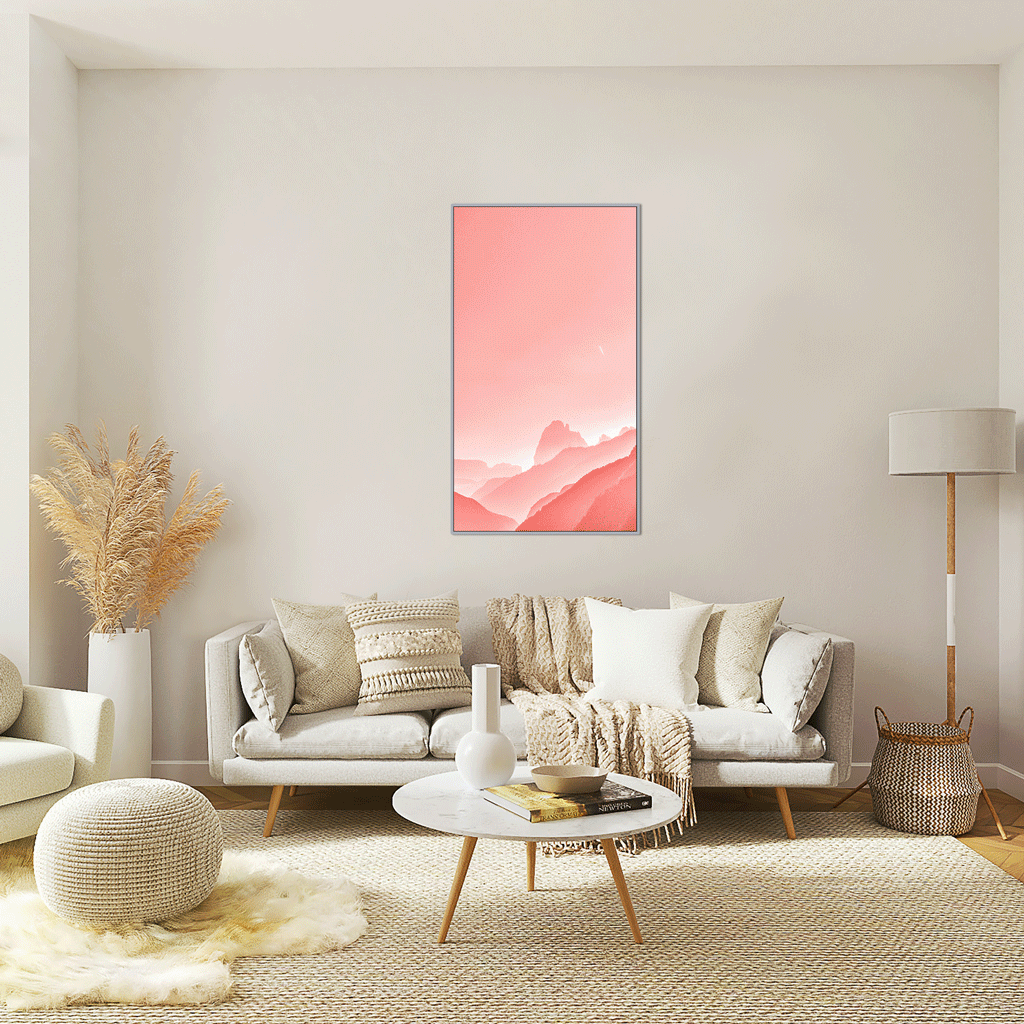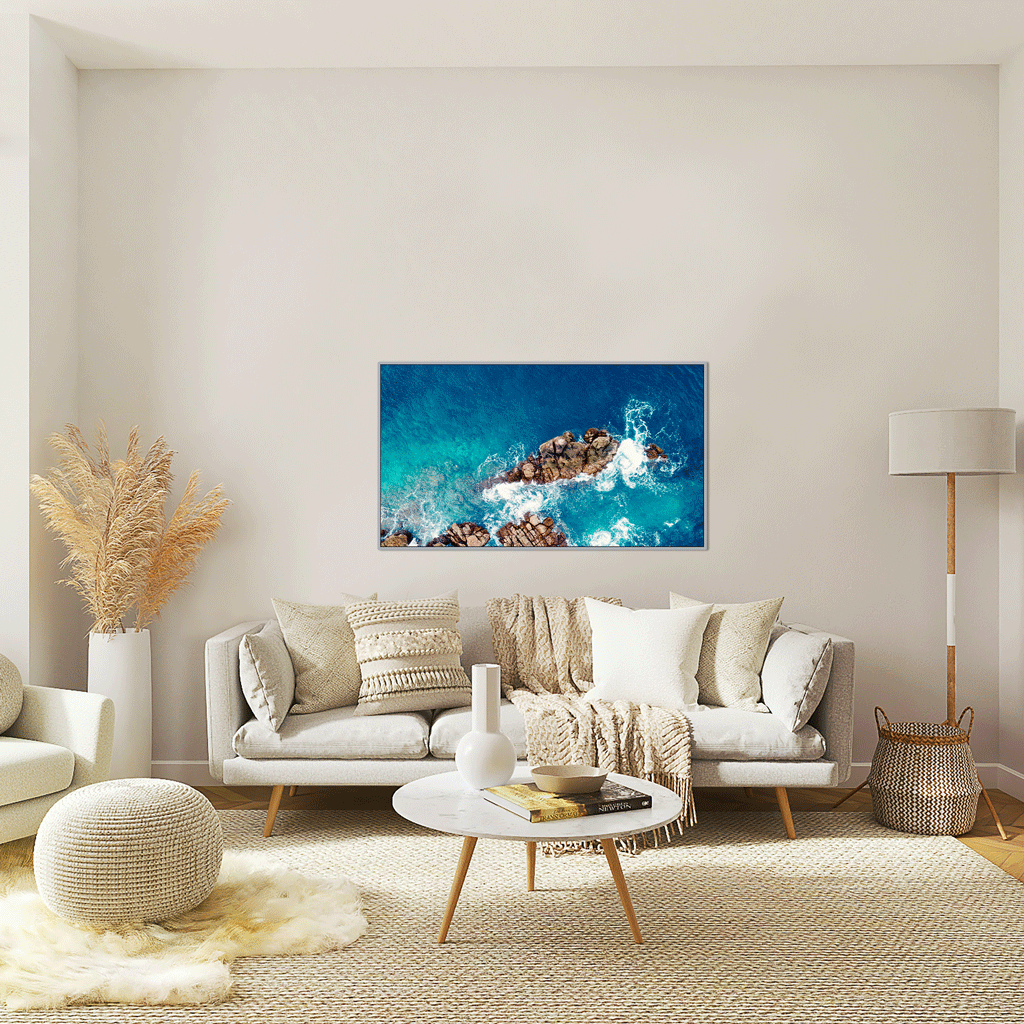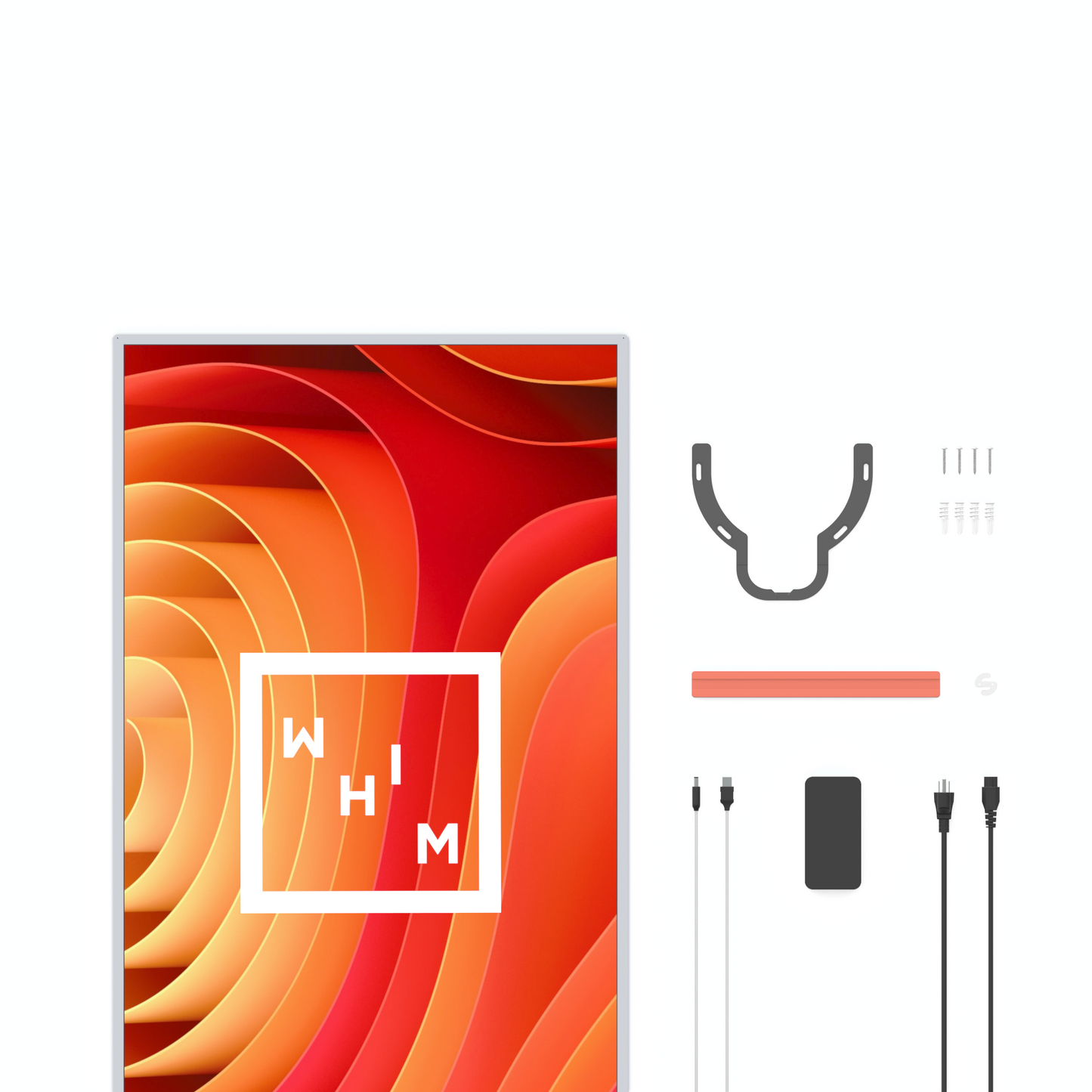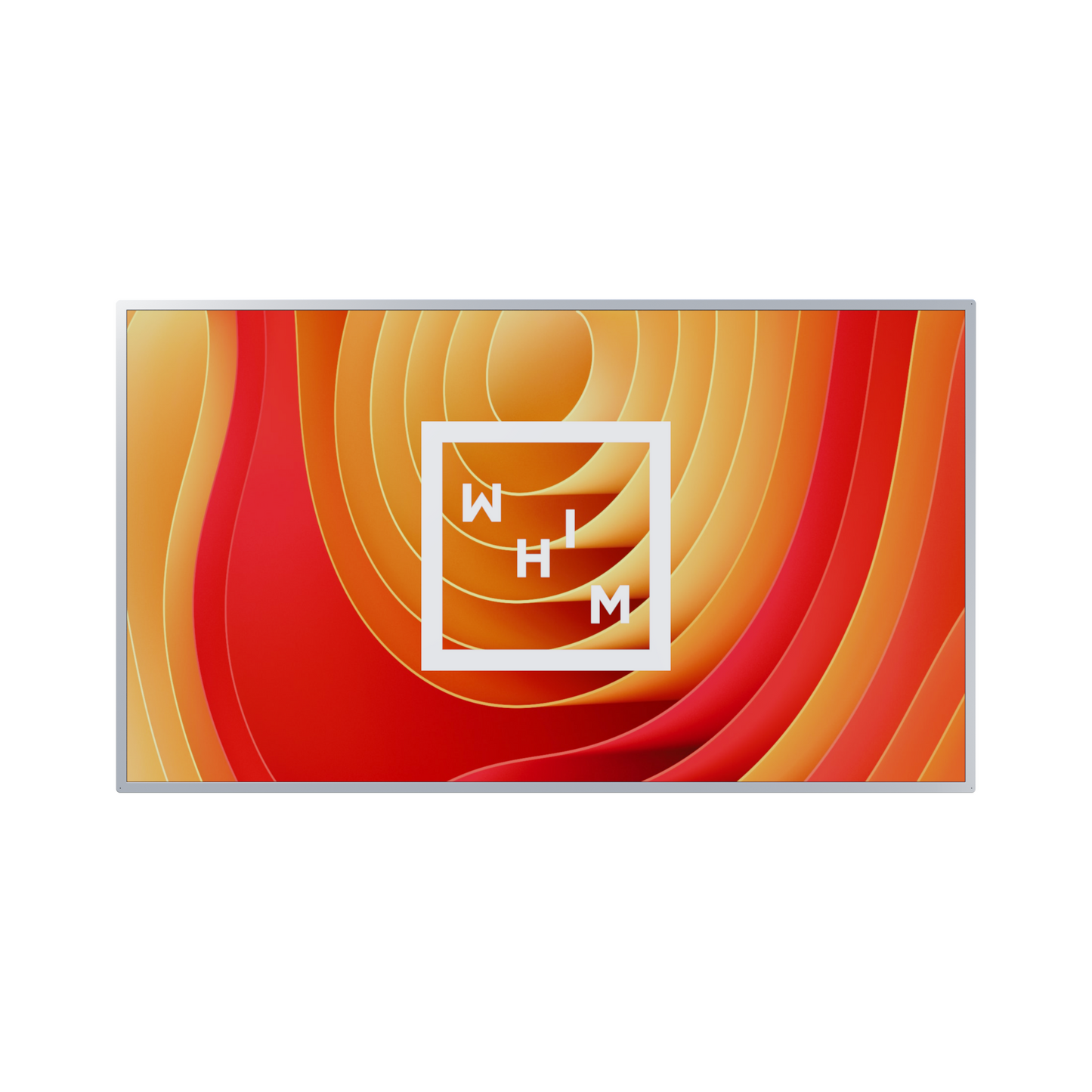 Our go big in your own home canvas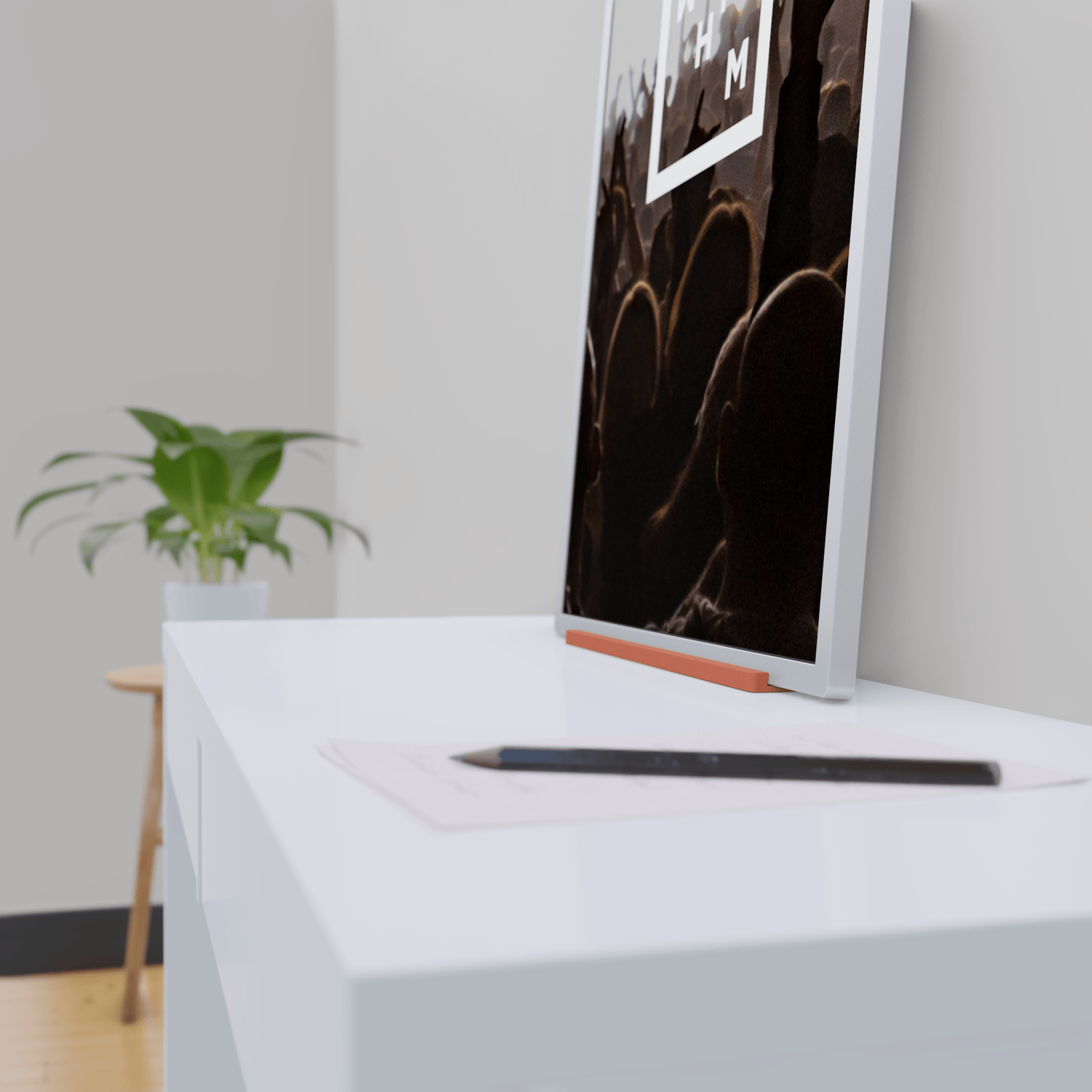 Thin and Light
Sleek and elegant, designed to elevate any space with robust capabilities that enhance every part of your digital life.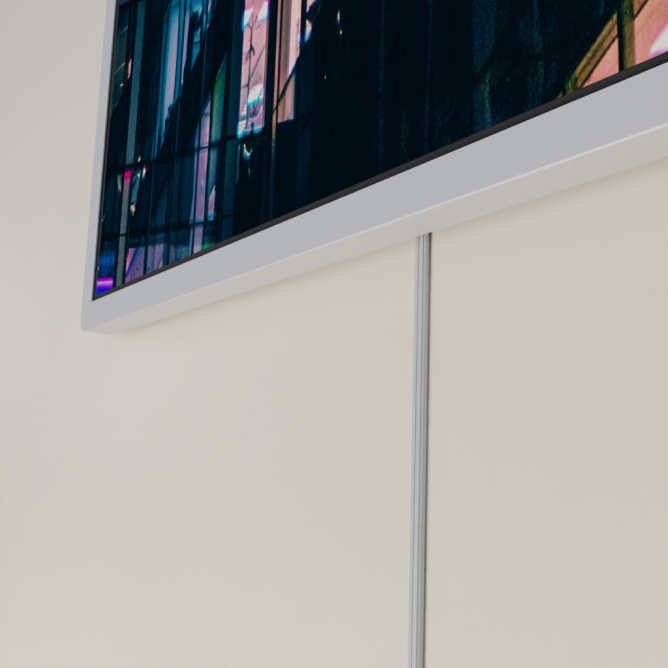 Cordcutter's Dream
With just a single ear-bud thin power cord to the canvas and wireless bluetooth, you can connect to all your smart home devices for the ultimate immersive experiences.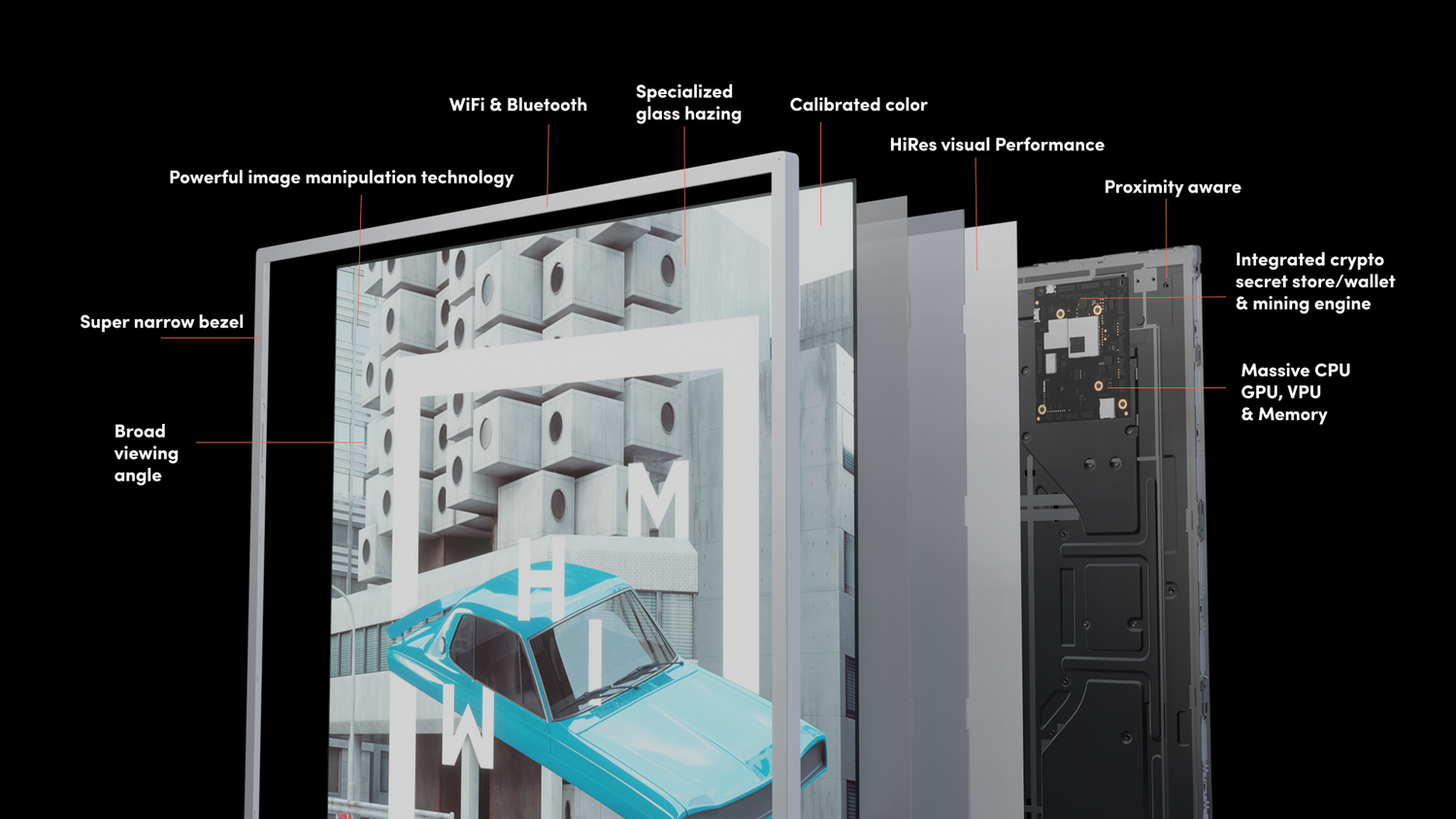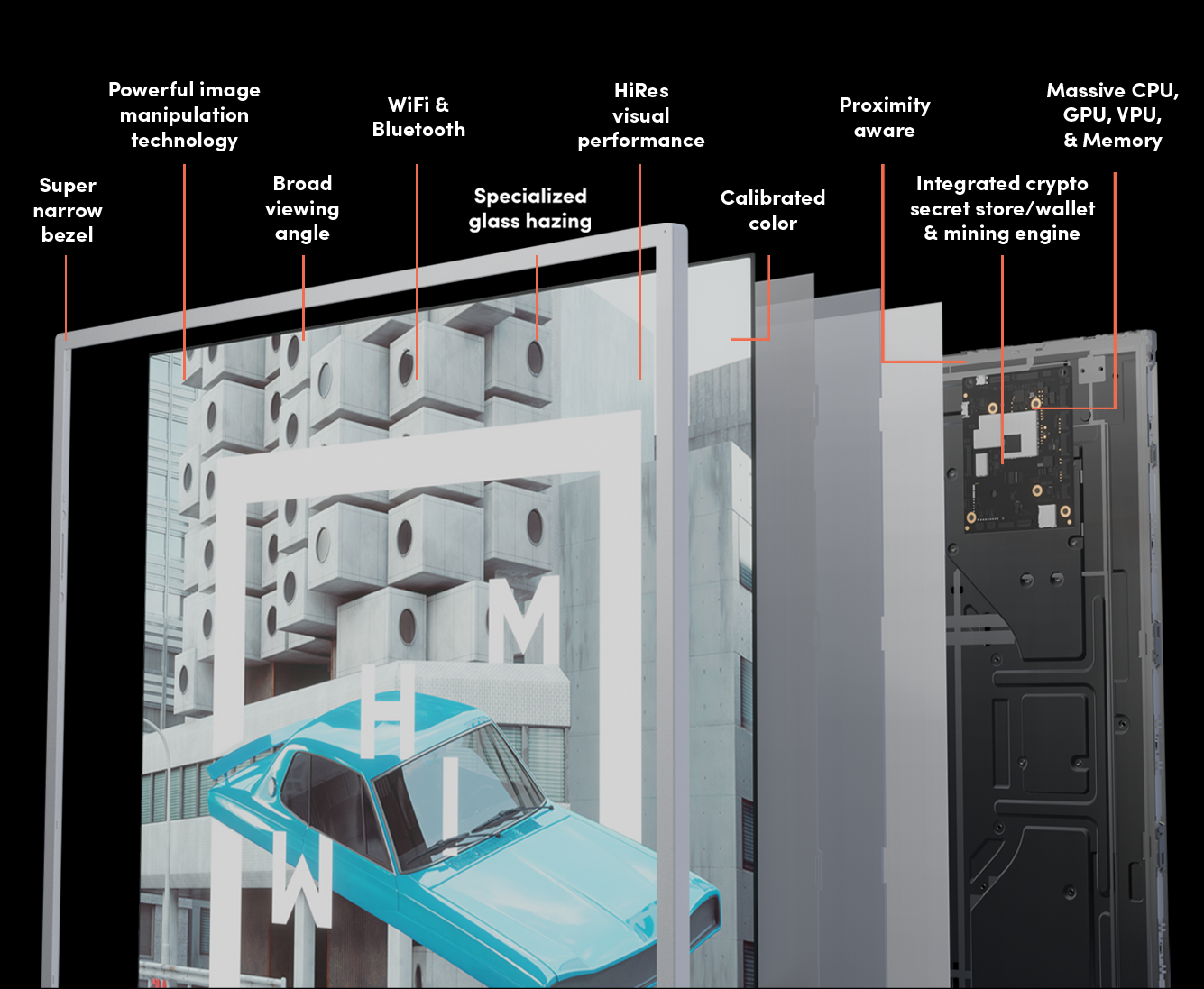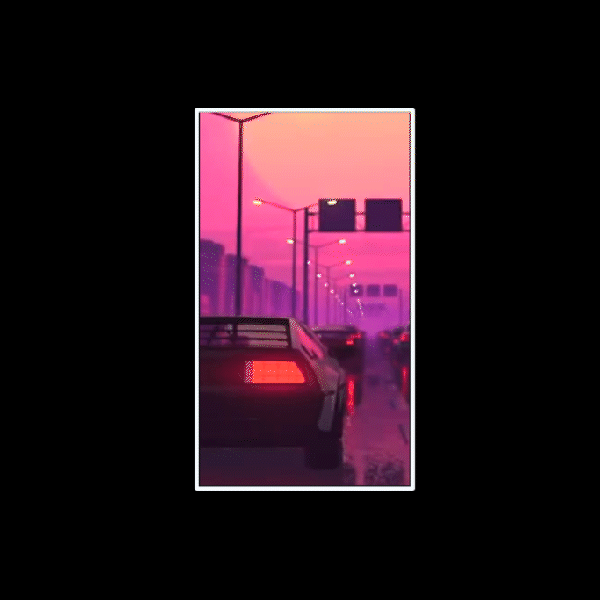 360 views for 365.
With frame-accurate technology, rotate your canvas with ease and show everything you want in any, and every, orientation.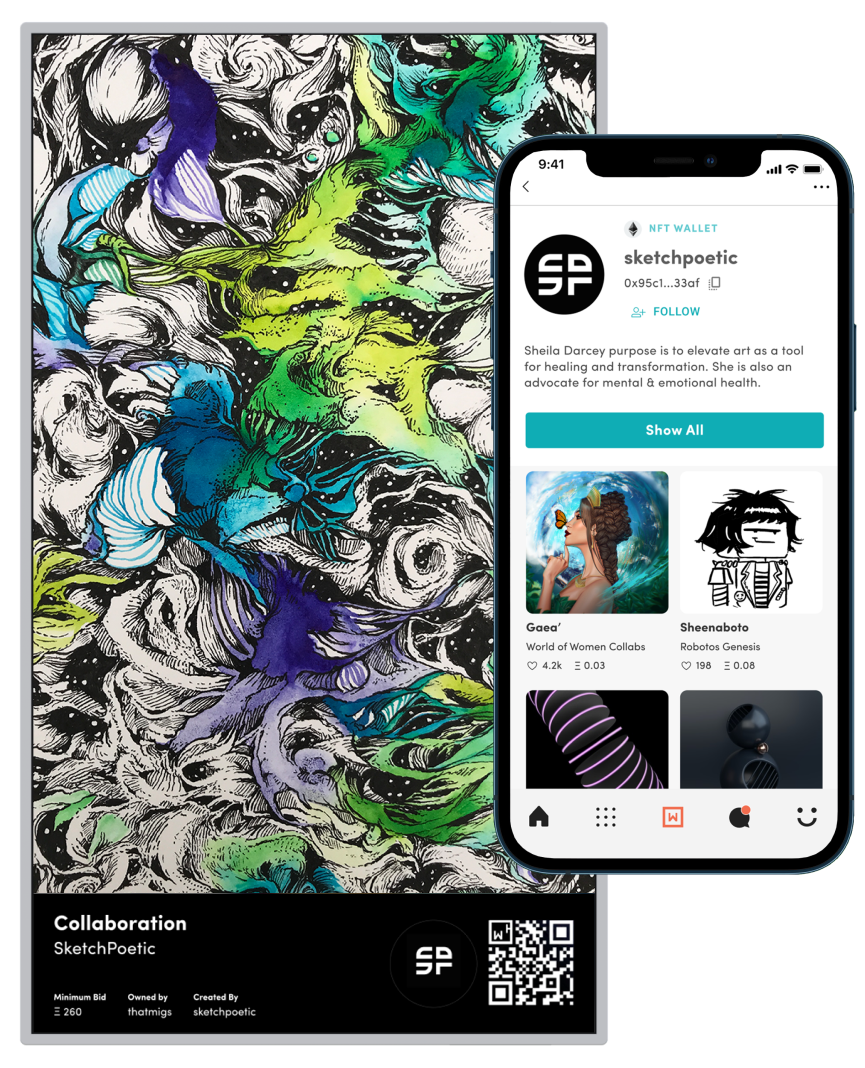 From your wallet to your walls.
Metamask integration means showing every NFT you own and every NFT in the wallets you follow on your walls immediately.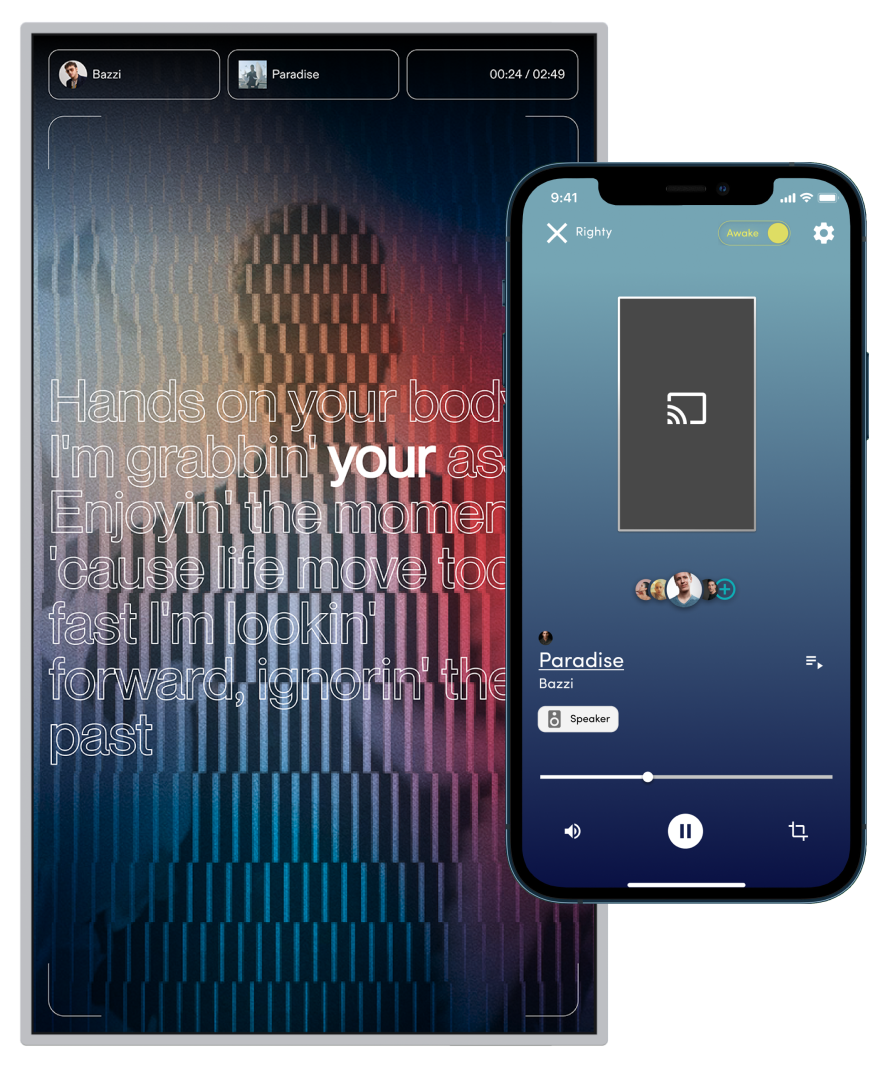 Music for your eyes.
Experience all your music in a visual way that will leave your eyes feasting for more. With Spotify and Apple Music integrations, experience a whole new life with your music.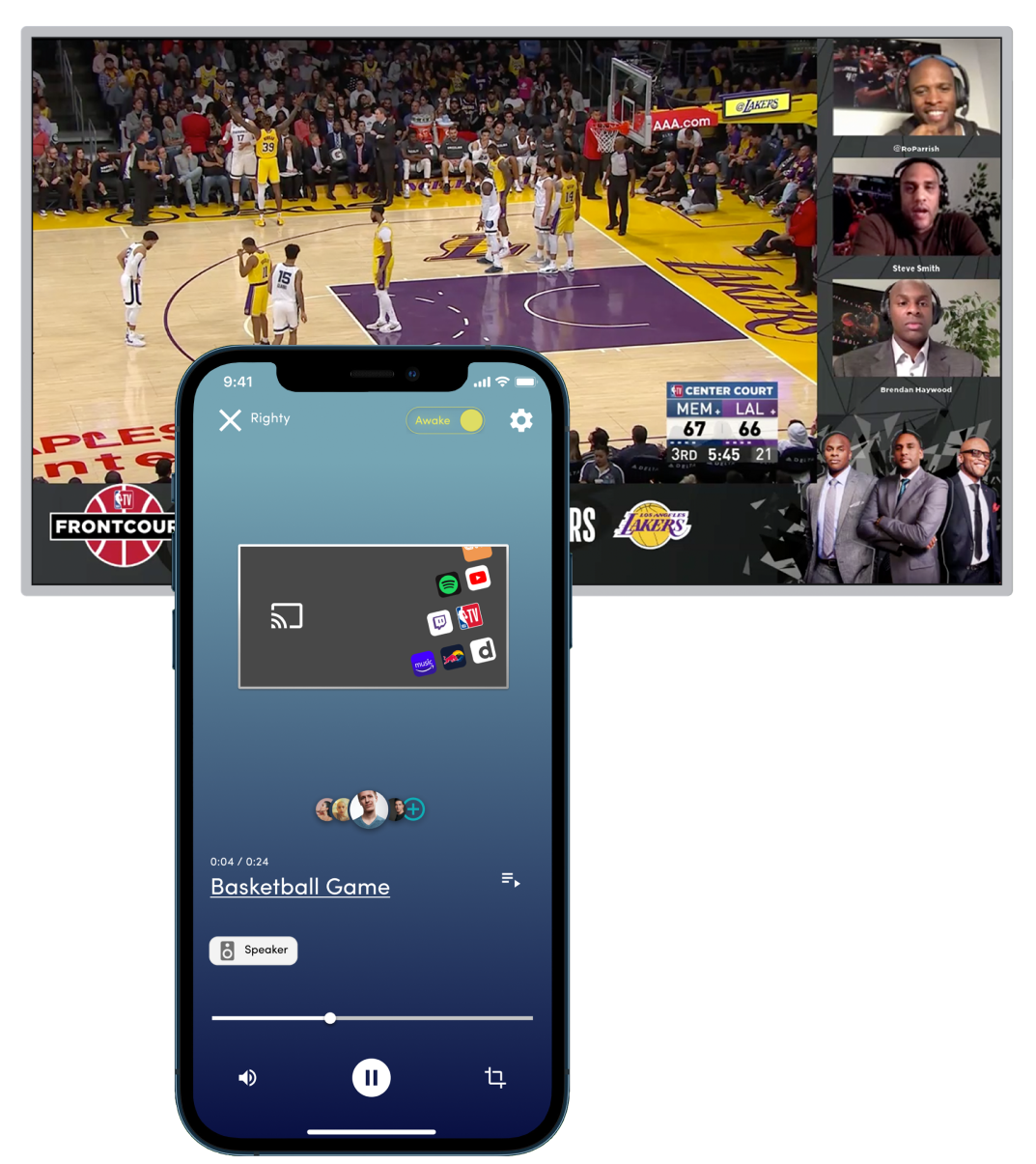 Stream to the extreme.
Stream your entertainment to a whole new realm wIth second screen Netflix experiences and larger than life Music possibilities across multiple canvases on your walls.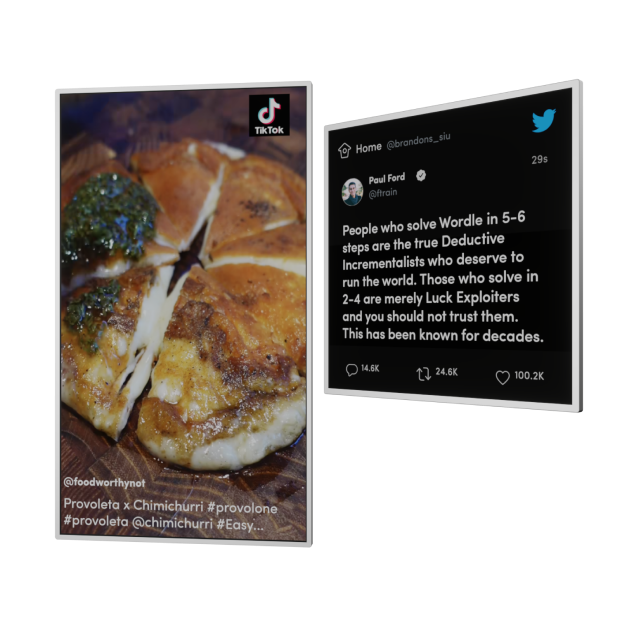 The social solution.
Unlock all your Tik Tok and Twitter gems from your handheld devices and splash them across your walls for a true shared experience.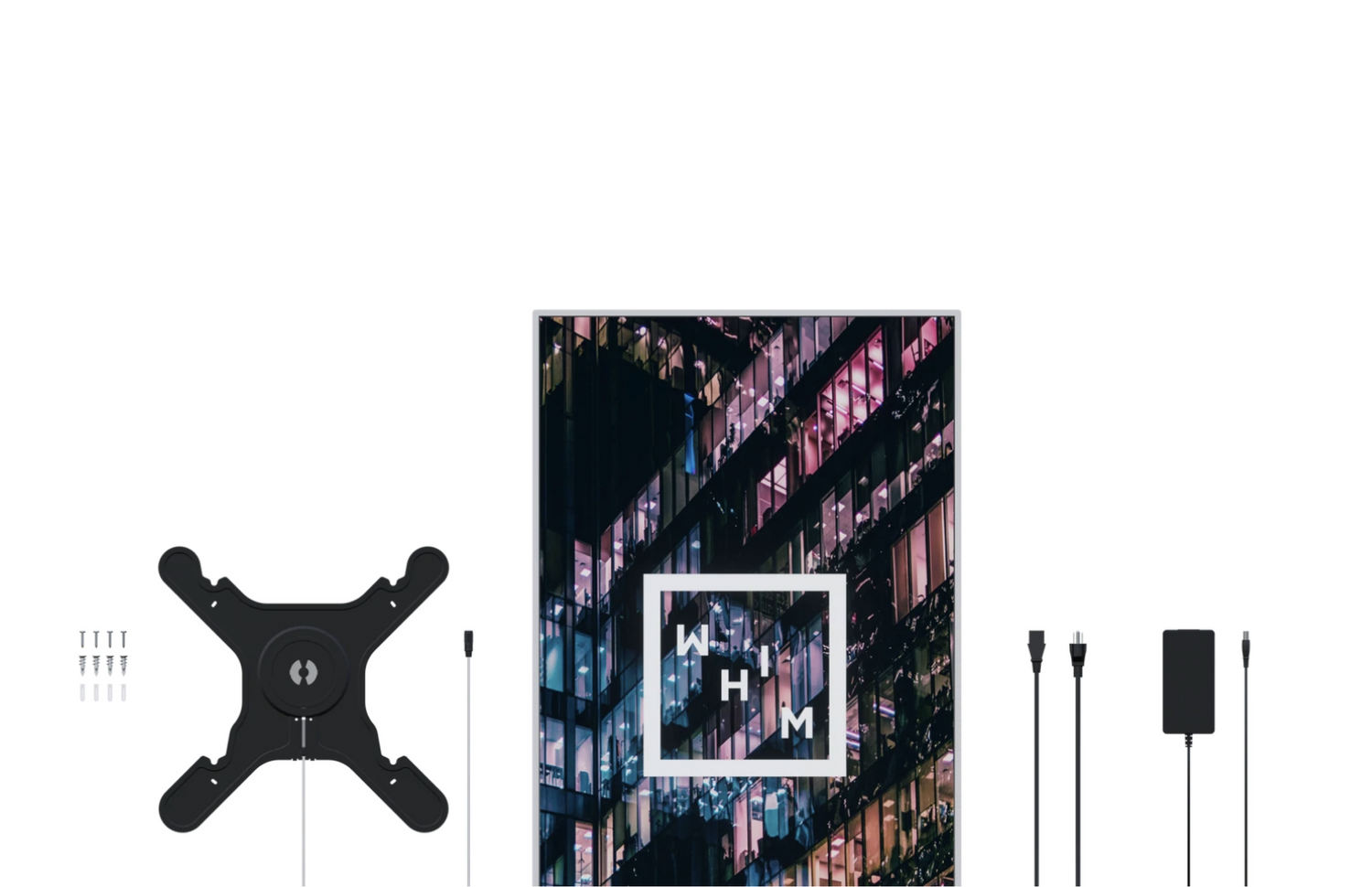 What's in the box?
X-Mount
Power Cable
WHIM Cable
Wall Cleat
Mounting Screws
Leaner
You may also like
Regular price

$ 2,798

Sale price

$ 50

Unit price

per

Regular price

$ 2,998

Sale price

$ 50

Unit price

per